We went out to Listowel for Dolly Day. We were supporting two charities – Comfort for Chemo and the Kerry Hospice, two great charities. It was to break the World Record to be dressed up as Dolly Parton.
We decided that we would dress up as bunny girls as Dolly dressed up like that for her husband for a special birthday.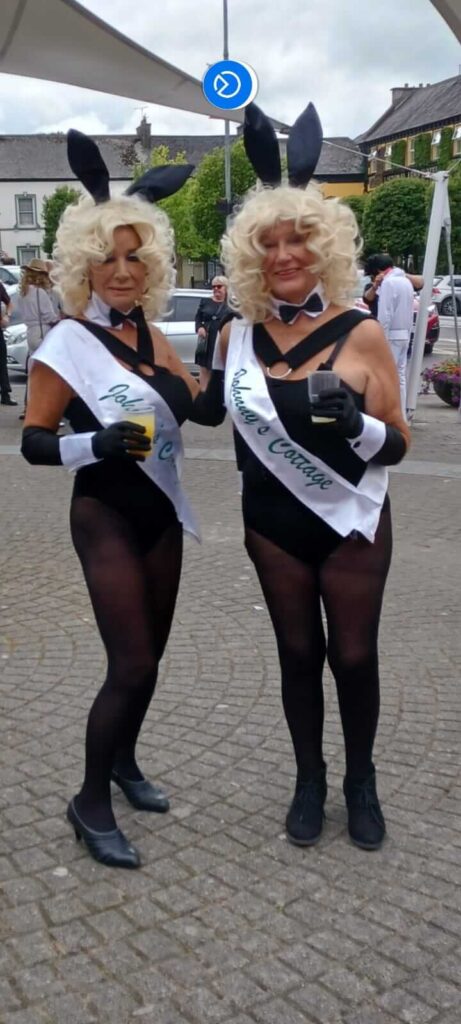 We felt like huge celebrities because we couldn't walk an inch without a photograph being taken of us!
I even said to Miriam – "can you imagine if we were real celebrities, could we cope with all the attention"?

We got a fit of laughing and said one day was enough for us!
We broke the World Record, it was officially announced later on. We got into the Guinness Book of Records for the largest gathering of people dressed as Dolly Parton.